A State steering committee will be established to supervise the Ninh Thuan nuclear power plant project in the central coastal province of the same name, Prime Minister Nguyen Tan Dung has said.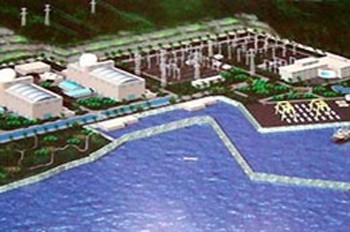 An artist's impression of a nuclear power plant in Ninh Thuan Province
Deputy Prime Minister Hoang Trung Hai will head the committee, which has been tasked to help the Prime Minister oversee the project, according to an executive order signed by Dung recently.
The National Assembly approved the Ninh Thuan nuclear power project, including two 4,000 megawatt nuclear power plants, last year. The facility is estimated to cost some VND22 trillion (US$1.2 billion)
Construction on the plant will begin in 2014 on a 540-hectare lot in Phuoc Dinh Commune, Ninh Phuoc District.
 
The first of two reactors is scheduled to come into operation by 2020.