Residents in the areas of the Mekong Delta have experienced an unusually large number of mosquitoes.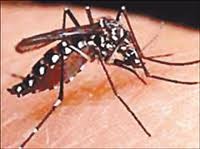 (Photo:SGGP)
The insects appear in urban and rural areas usually during the evening and twilight.
Cities and provinces experiencing the influx of mosquitoes are Can Tho City, Vinh Long, Hau Giang and Soc Trang.
Mosquitoes find human shelter during the winter-spring rice harvest season where the amount of natural mosquito shelter disappears, according to the Preventative Health Center of Can Tho City.
The center warns citizens to take preventive measures of dengue and malaria from mosquito bites.