Under the new policy on health care payments, more people will have a chance to get free medical care.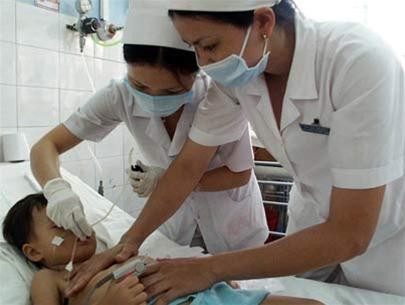 Children under six have received free medical treatment since June 2005.(Photo:TTO)
They will include children under six, the mentally ill, tuberculosis and leprosy patients, those suffering from infectious diseases and epilepsy, victims of traffic accidents or natural disasters, orphans, homeless and elderly persons.
The new policy also stated that medical care payment will depend on services, yet whatever the new fee is, it should guarantee the disadvantaged's rights.
Because living costs have increased more than fifty per cent and the minimum salary has gone up 200 per cent, the current medical fee is not suited to present circumstances; therefore the Ministry of Health drafted this new policy on medical fees.