The Environment Protection Department under the Ministry of Public Security stated on Wednesday that a review of its campaign to reduce environmental crimes in the southern regions, from Dec. 15, 2011 to Feb.15 2012, showed an increase in environment regulatory violations.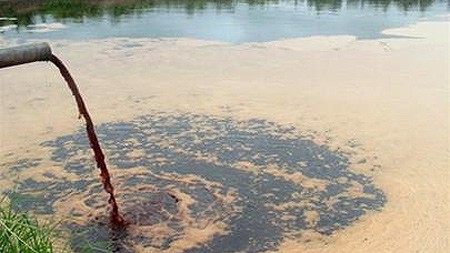 Several businesses have been found dumping untreated wastewater into the environment in the southern region
Police have uncovered 39 cases of such violations and have so far penalised 18 enterprises a total fine of VND2 billion (US$95,000).
Of these, 25 businesses were found dumping untreated wastewater, four were handling toxic waste inappropriately, six were illegally excavating minerals, and one was trafficking in wild animals.
Binh Duong Province had five companies discharging wastewater directly into Dau Tieng Lake, while Tay Ninh Province had eight businesses infringing regulations on toxic waste management and releasing wastewater and exhaust fumes into the environment.