Minister of Transport Ho Nghia Dung issued a directive to all relevant regional departments Friday relating to forming groups to inspect the operations of piers.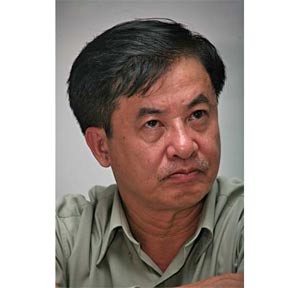 Minister Ho Nghia Dung urges local departments to form groups to inspect piers
This action was taken after a serious incident on the Gianh River in Quang Trach district, Quang Binh province on January 25.
A ferry carrying 78 passengers started its trip from a pier at Quang Hai Commune for Dien Market on the opposite side. However, the ferry, captained by Nguyen Xuan Quy, managed only 200 meters before sinking. Only 35 survived.
The directive required local departments to come together and quickly form two groups in charge of inspecting the quality and operation of some piers by the February 3 and 4.
The Ministry also gave some initial comments on the incident at Quang Binh. The Ministry believes that the ferryman had not obeyed regulations relating to traffic safety.
According to a record at the register book, Mr. Quy's ferry was only registered to carry 12 people per trip but carried 78 persons on the trip on January 25.