Since early this year, the Ministry of Construction has slashed VND11 trillion (US$524 million) from projects that are still to be developed.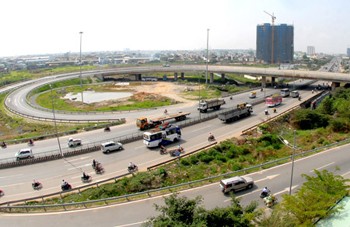 Ministry of Construction cuts VND11 trillion on public investments
The ministry is following Government policy on reducing public investments and curbing on overspending of the State budget. It has ordered its groups and corporations to concentrate on trading and manufacturing instead.
Businesses run under the Ministry have been instructed to halt groundbreaking on four new projects with a total capital of VND30.5 billion (US$1.5 million). The money will now be transferred to ongoing projects under construction, to speed up their execution progress.
The ministry intends to curb budget expenses by 10 percent from a total fund of over VND11 billion (US$524,000) in the coming months of the year.