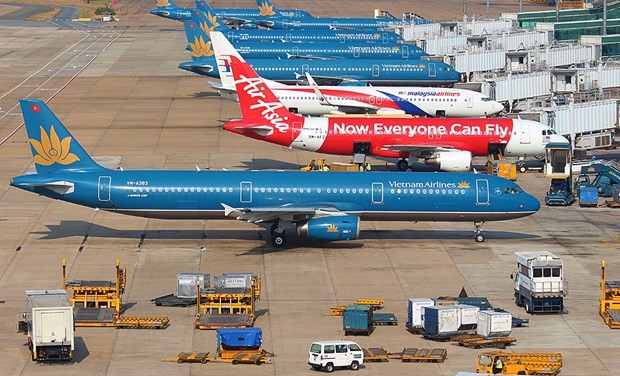 Illustrative photo. (Source: baochinhphu.vn)

Under the draft plan, six new airports will be built in the next 10 years, raising the total in the country to 28, haft of which are international.
The 28 airports will be capable of serving up to 278 million passengers annually and more than 95 percent of the population can reach an airport within 100km, according to the plan.
Vietnam will also place focus on developing major airports in Hanoi Capital region (Noi Bai International Airport) and Ho Chi Minh City and its surrounding region (Tan Son Nhat and Long Thanh Airports).
By 2050, the country expects to have 29 airports, including 15 domestic ones as an airport in the southeast of Hanoi will be built.
The plan also proposes a list of national key projects that require investment priority, namely the first phase of Long Thanh International, the construction of Terminal T3 of Tan Son Nhat International Airport, and Runway 3, Terminals T2 and T3 of Noi Bai International Airport.