At the working session, delegates discussed lot of matters covering politics, economics, culture, society, security-national defense, foreign relations and special mechanisms to Phu Quoc Island. In addition, they offered suggestions for the zone establishment project focusing on decentralization and authorization.
According to Minister Le Vinh Tan, the assessment council of the management board of projects to establish three special administrative-economic zones namely Van Don in Quang Ninh province, Bac Van Phong in Khanh Hoa and Phu Quoc in Kien Giang expects to have 12 assessment norms.
Special administrative-economic zone is unprecedented and completely new in Vietnam.
Basing on the existing law, international practice and estimations of the zones' impacts, ministries and agencies have given opinions to improve each of the three projects, expected to be approved by the Government in February and then submitted to the Politburo.
Relevant sides have been working to submit the projects to the National Assembly to approve and issue the law on special administrative-economic units this year.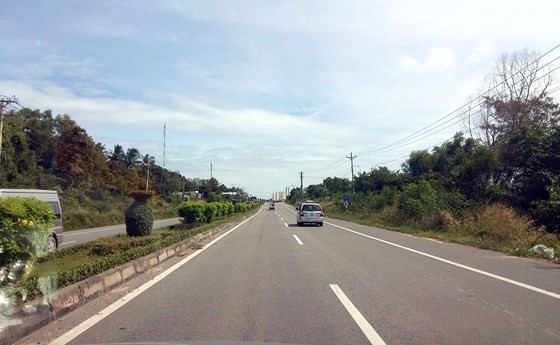 The road connecting southern and northern Phu Quoc Island district, Kien Giang province (Photo: SGGP)
Phu Quoc Island has the total natural area of 59,000 hectares, including 27 islands in the Gulf of Tonkin. Administrative structure comprises eight communes and two towns with the population of 120,000 people.
The special administrative-economic zone project does not include Tho Chau Island commune where is expected to establish Tho Chau district.
The zone model and apparatus will be built to ensure the Party's leadership, the State's management unification and meet requirements in sustainable development of Phu Quoc special zone; contributing in boosting growth in Kien Giang province and connecting the Mekong Delta with the southern key economic zone.