Minister of Construction Trinh Dinh Dung sent a dispatch on February 27 to the Ministry of Transport and provincial People's Committees proposing an inspection of all suspension bridges nationwide.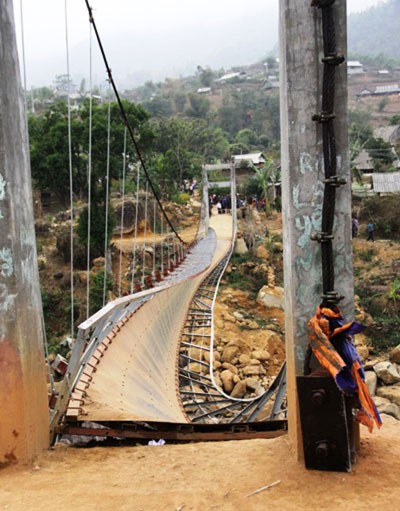 Scene of the collapsed bridge in Lai Chau Province (Photo: SGGP)
Many suspension bridges have been built or in rural and mountainous areas, according the Construction Ministry. This is a response to an incident in the Lai Chau on February 24 when a bridge collapsed, killing eight and injuring 36 people.
Transportation departments and construction departments are to work together with independent consultation agencies and experts.
This collaboration is expected to ensure that bridges are at optimum working condition. Any violation in safety will be handled with immediately. The Ministry of Transport will consider engineering standards on design and construction.