The retail prices of packaged milk and infant formulae in Viet Nam have climbed by up to 10% in the past month or two to reach levels matching the highest in the world.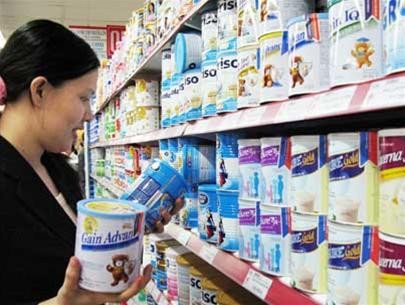 Customers in Viet Nam are shock at the retail prices of packaged milk and infant formulae climbing up to 10%
Producers are blaming greater input prices and say the hikes are inevitable given the higher cost of imported materials these days.
In the past few weeks Abbott Similac IQ 400g has gone up from VND120,000 to VND129,000 per bottle and the 900g container from VND240,000 to VND264,000.
Interestingly enough, Abbott announced a policy of moderation in its prices from the first of March, yet at the retail end its products have climbed by 7% to 10% since early February.
Others have done the same. Since January, Vinamilk and Dumex have added 10% to their retail prices while a container of Ensure, Pedia Sure, Grown, Glucerna or Gain IQ powder is up VND10,000 to VND20,000 depending on the size.