Kien Giang Province Department of Culture, Sports said it will set off fireworks on four locations including Rach Gia city, Ha Tien town, Phu Quoc district and An Minh district.
The province will also organize a typical art program on the Lunar New Year's Eva falling on February 15.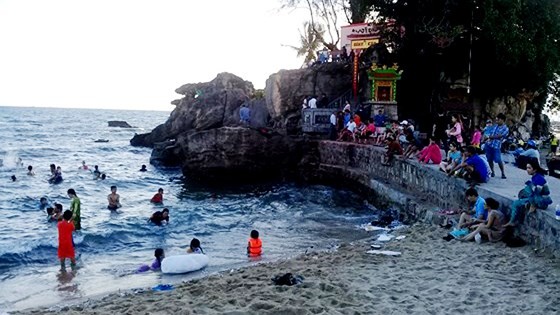 In Phu Quoc
In Can Tho, high-range fireworks displays will be set off at Hoa Su restaurant, Ninh Kieu district and low-range fireworks in other five areas including Vinh Thanh town in Vinh Thanh district; Co Do town in Co Do district, Thot Not ward in Thot Not district, Phong Dien town in Phong Dien district and Thoi Lai town in Thoi Lai district, said the provincial People's Committee.
Before fireworks, many art programs will be launched to serve local people and visitors.
Long An province also said fireworks will be let off in Tan An city, Kien Tuong town, Duc Hoa district, Ben Luc, Can Duoc and Can Giuoc districts.