A truck carrying nearly 800 live ducks overturned when it was traveling in the national highway No.1 in the Mekong delta province of Long An yesterday. Though the driver and the duck owner escaped death, all ducks are dead.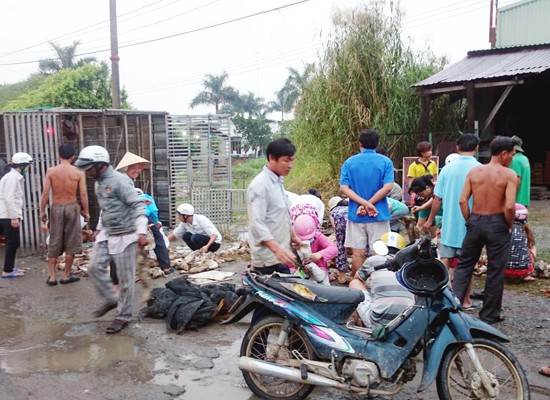 Locals helps selling and buying dead duck to help duck farmer (Photo: SGGP)
While duck farmer, Nguyen Quoc Phu in Dong Thap Province was in despair, locals living along the highway helped clustering all dead ducks and many of them were ready to buy dead duck to help the farmer.
Some people bought three and others bought 20 ducks while others spread the words to their friends and relatives to all come to help the unfortunate owner. Local women even helped collecting money.
Farmer Phu said that he intended to sell the ducks three weeks later. Currently, prices of live duck is VND45,000 per kilogram but he sold them at VND20,000 to recoup of the loss.