Due to the impacts of heavy downpours caused by tropical low-pressure during last days, many landslides triggered by heavy downpour occurred in Khanh Hoa province's Khanh Vinh district, disrupting traffic on National Highway 27C, along Khanh Le pass spanning Nha Trang City with Dalat City (Lam Dong province).
Local authorities mobilized functional forces to clear the damaged route but until 22pm last night this route was not done completely.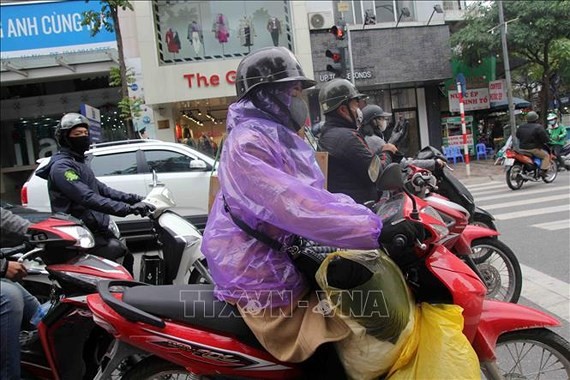 The National Center for Hydro Meteorological Forecasting said the center of tropical low-pressure system moved to the central area of the Philippines bringing strong wind of 40 to 60km per hour.
The center warned tropical low-pressure system is heading towards the East Sea, 430 km from Song Tu Tay Island; 760km from Truong Sa Archipelago this afternoon.
In the next 24 to 48 hours, tropical low-pressure system is forecast to change its direction to move west west south, at 20 to 25km and then develop into the typhoon.