Deputy Prime Minister Truong Vinh Trong has said that ensuring labor safety is an important factor for effective and sustainable socio-economic development during the national industrialization and modernization process and its integration into the world's economy.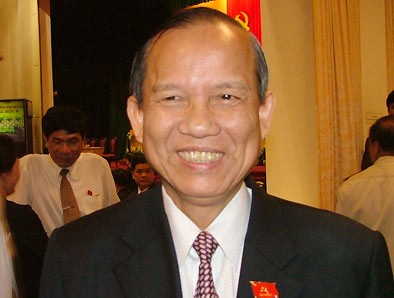 Deputy Prime Minister Truong Vinh Trong
Deputy PM Trong made the statement at a ceremony to launch the 12th national week for worksite safety, hygiene and fire and explosion prevention in the northern province of Thai Nguyen on March 14.
All ministries, sectors, localities and businesses, especially employers and employees, should raise the awareness of and responsibility in the issue to minimize physical and material losses, reduce labor accidents, occupational diseases, fires and explosions and develop a labor safety culture at workplaces, he said.
According to the Ministry of Labor, War Invalids and Social Affairs, a total of 6,250 labor accidents occurred in the country last year, killing 550 workers and injuring 1,221 others. HCM City , the southern provinces of Dong Nai and Binh Duong, the northern border province of Quang Ninh and Hanoi had the highest number of accidents. Fatal accidents were mainly in the construction, mining, building material production and manufacturing sectors. Total losses amounted to 42.08 trillion VND.
Last year also saw 1,966 fires, 271 forest fires and 18 explosions, claiming the lives of 78 people, injuring 187 others and damaging 1,373 ha of forests. Total losses were 500 billion VND.
To reduce the number of worksite accidents and occupational diseases, Minister of Labor, War Invalids and Social Affairs Ngan asked all ministries, sectors, localities and mass organizations to promote information dissemination, organize training and guide the implementation of regulations on the issue to businesses and workers.
Focus should be paid to the private economic sector, small and medium-sized enterprises and high-risk sectors, Ms. Ngan said.
In the meantime, the capability of the state apparatus on worksite safety and hygiene as well as inspection and monitoring activities on the issue must be strengthened, she noted.
She also emphasized the necessity for effective use of international technical and material assistance to implement the national labor safety program until 2010.
On this occasion, Deputy PM Trong presented the PM's certificates of merits to seven teams and one individual for their outstanding achievements in labor safety in 2009.