Be Islet of Ly Son Island, 30 km off the coast of central Quang Ngai province, will get power access before the Lunar New Year, according to Pham Thi Huong, Vice Chairman of the People's Committee of the island district.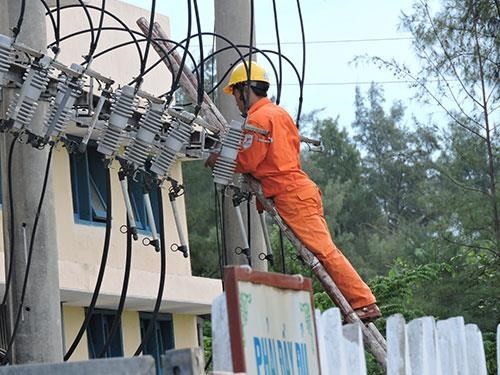 Illustrative photo. (Photo: VNA)
About 500 residents of the islet have been using oil and private electricity generators for lighting for years.
Be Islet, also known as An Binh Islet, will be given full-time electricity from a system of diesel-fueled power generators at the end of January. Construction on a solar power system will be underway soon.
Electricity of Vietnam (EVN) invested VND 17 billion, or approximately US$ 758,400, in the two projects.
Deputy Director of the Provincial Power Company Cao Chuc said the construction of power lines, transformer stations and operation buildings has been completed.
Solar power will be the islet's main source of electricity, while diesel-fueled systems would be used during the rainy season, he added.