The government will order that all misused public land discovered by an ongoing inventory to be returned to proper use, said Minister of Natural Resources and Environment Pham Khoi Nguyen.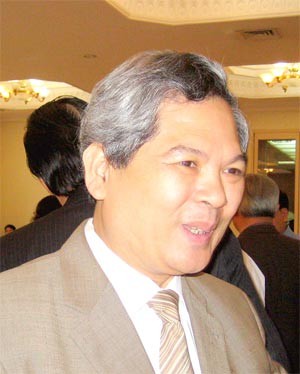 Minister of Natural Resources and Environment Pham Khoi Nguyen

The land inventory, which started Tuesday, is carried out under a fixed schedule. Present status of the country's public land will be evaluated and reported in order to allow for appropriate adjustments in policies and legislation.

Preparations have been made by the ministry's officials to commence inspection of public land and to detect illegal land use, Mr. Nguyen added.

Misused land will be allocated for other uses by local authorities.

Land managed and used by the government, residential communities and religious organizations will be exempt from the inventory.

Land under the management of forest, agricultural companies which originally belong to state-owned farms and the Ministry of National Defense will be inspected in accordance with regulations. After the inventory, about 1-2 million hectares of protected forest will be reclassified as production forest, said Mr. Nguyen.

According to him, appropriate measures will be applied in different cases. For the most serious violations, the whole area will be reallocated to other purposes.

In less serious cases, the land will be taken away from the violators and given to organizations in need, he added.