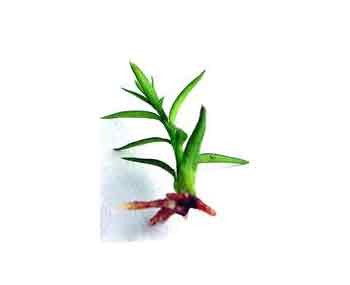 A yew sapling being grown using hydroponics
Nearly 20 rare red pine trees (Pinus dalatensis) have been illegally logged since 2008, said forest rangers in the Highlands province of Lam Dong. This is especially bad news, as the tree is on the edge of extinction.
The province's forestry agency said there were around 300 such trees in Voi Mountain and Phat Chi valley in 2004. However, the number now stands at less than 100.
The tree, related to the Asian white pine, is highly regarded for its medicinal properties, with methanol extracts of leaf, bark and wood tested against six bacteria and six fungal strains and cancer.
Tran Thanh Binh, chief of the agency, said the province is working out a plan to preserve and grow the tree, a research center and a forestry breeding company have undertaken a pilot growth of the tree to save it from extinction.