The Ho Chi Minh Order was awarded to the Vietnam Red Cross Society on the occasion of its 65th founding anniversary, by National Assembly Chairman Nguyen Sinh Hung on behalf of the Vietnamese Party on Sunday.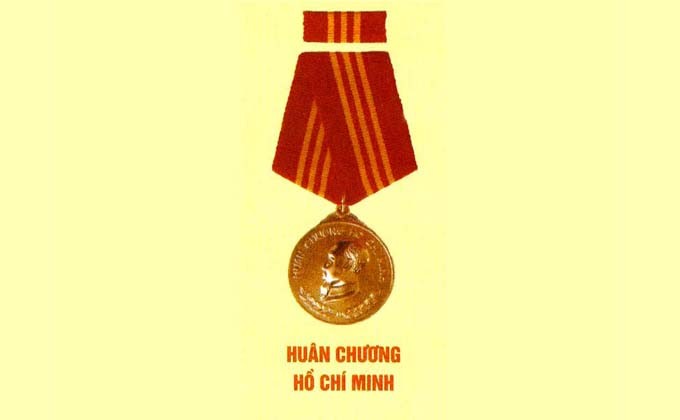 Ho Chi Minh Order
The Order was bestowed by Chairman Hung at a commemoration ceremony of the 65th founding anniversary of the Society (established 1946) in Hanoi.
Senior government legislator lauded the achievements of the staff, members and volunteers of the Vietnam Red Cross Society who have provided timely assistance to people during times of natural disasters and actively taking part in emergency relief operations.
Hung took the occasion to also thank the International Federation of Red Cross, Red Crescent Societies, the International Red Cross Committee and Red Cross organizations in other countries for their unconditional assistance to the Vietnamese people.
Vietnam Red Cross Society runs its operations to help humanity and harbor peace and friendship in people of different race and sects. Its lives up to its goals of contributing towards the prosperity of humanity as a whole while strengthen a country and offering equal, democratic and unconditional support to society. 
The Vietnam Red Cross Society was officially founded on November 23, 1946 and recognized as a member of the International Red Cross Crescent Movement at a meeting of the General Assembly of Red Cross Crescent Association in New Delhi (India) on November 4, 1957.