To help isolated communities increase their incomes through bamboo furniture, flooring and construction materials, the Asia Regional Biodiversity Conservation Program supported an agreement between a bamboo furniture producer and farmers in the Central Highlands province of Lam Dong.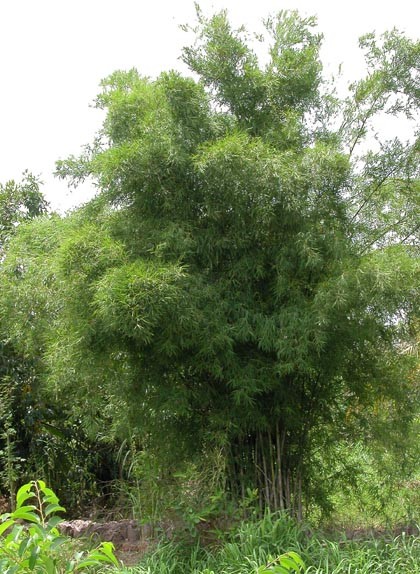 Farmers in the highland province of Lam Dong are encouraged to plant bamboo to increase their incomes
The bamboo furniture producer, Grass Company, on July 17 signed an agreement with farmers in Da Teh District to invest in planting tam vong bamboo, while helping protect the environment with the support of a U.S. government conservation program.
Fifty households in An Nhon and Huong Lam communes in the district will plant 40 hectares of bamboo as a pilot for the company's 1,000 hectare program.
Due to the limited availability of bamboo seedlings this year, 31 farmers in An Nhon and Huong Lam communes have signed contracts for this year, with more farmers joining next year.
As part of the agreement, the company will provide planting materials, fertilizer and half of the labor costs required for farmers to plant and take care of the plantation over five years.
Funded by the U.S. Agency for International Development (USAID) Regional Development Mission for Asia, the program is implemented by Winrock International.