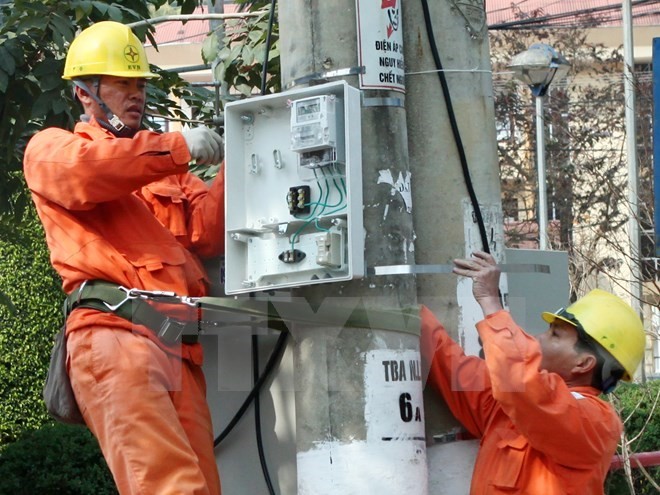 (Photo: VNA)
Electricity consumption in Hanoi is forecast to increase 10.8 percent this summer, compared with last year.
Vu Quang Hung, vice director of Electricity of Vietnam (EVN), said the capital has the highest level of additional charges for household use, accounting for 55 percent of the country's total electricity demand.
EVN is committed to limiting power cuts during hot days, he noted.
The agency is raising the capacity of several local transformer stations and upgrading the wire system.
The construction of a transformer station near Noi Bai Airport and a new wire connecting two stations in Dong Anh and Van Tri is scheduled to be completed before May 15.