Nguyen Van Phung, deputy director general of the Tax Department in the Ministry of Finance, said that Vietnam has adopted investment policies that will encourage businesses to use green technology for generating energy and manufacturing non-toxic products.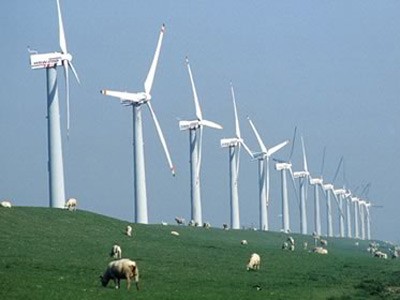 Photo for illustration
With a vast coastline of over 3,260 kms and a narrow strip of landmass, Vietnam is expected to be affected considerably by climate change including saline intrusion.

Accordingly, sustainable development with environment friendly technology will help reduce the impact of environment destruction. New technologies will reduce toxic waste and help in recycling products. 
Vietnam already has investment policies and financially supports   enterprises adopting green technology in corporate law, environment protection law, and effective energy-use law; however, businesses have not applied this policy properly, said Phung.
As per new preferential policies, enterprises adopting green technology in the hi-tech industry will enjoy a 10 per cent tax exemption for 15 years and continue to receive special tax benefits for the next 13 following years. Moreover, enterprises will also enjoy preferential tax on exports and imports as well.
To receive support from the government, companies should present to the Ministry of Science and Technology documentary proof of use of green technology. The government will then offer support after validating these documents.
The prerequisite is that company leaders must have enthusiasm and a long-term vision for innovation and change. In addition, the company must willingly spend time, personnel and be patient with pilot experiments. Different policies will be adopted for different aspects of the companies' tasks.
Tran Tuan Anh, Deputy Minister of Industry and Trade said that the application of green technology will help Vietnamese businesses to save both energy and raw material; hence it will in the long term see more sustainable development. However, this will take some time and require much effort.
According to the Ministry of Finance, support policies funded by state budget have increased each year for enterprises applying green technology. The government has set up regulations on the use of wind, solar and recycling plants. Any business using renewable energy will be eligible for loans from Vietnam Development Bank.