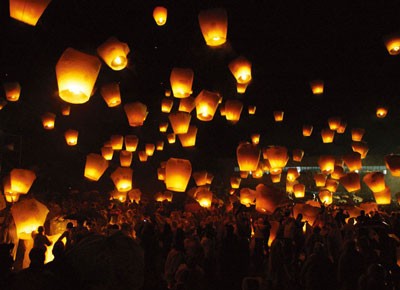 Sky lanterns will be banned in Vietnam from September 15.
Prime Minister Nguyen Tan Dung, on July 17, signed into a law a ban on sky lanterns with effect from September 15, as they are considered fire hazards.
The law clearly sets out the responsibilities of ministries and municipal committees.
The PM ordered the Ministry of Culture, Sports, and Tourism to cooperate with the Ministry of Public Security to implement the ban, as well as propose punishments for related activities, including production, import, storage, transportation, selling, and lighting sky lanterns.
The Ministry of Education and Training was ordered to collaborate with relevant offices to publicize the dangers of sky lanterns to students.
The decision also said that the Government would reward people who discover and prevent violations.