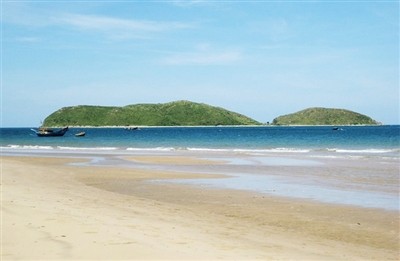 Yen Island where General Giap will be laid for rest (Photo: Tien Phong )
As per the wishes of the Legendary Vietnamese General Vo Nguyen Giap, who passed away on October 4 at the Army Hospital in Hanoi at the age of 102, he will be laid to rest at Vung Chua- Yen Island in Quang Dong Commune in Quang Trach District of Quang Binh Province, his native land.


Vung Chua-Dao Yen is a beautiful collection of mountains with absolutely breathtaking landscape. The place where the legendary General will be buried is Mui Rong (Dragon Cap) at a height of 110 meters above sea level. On the Island's West and North is the Su Mountain and the Dragon Cap in the East overlooks the sea.
The Military Command in the central province of Quang Binh said the Guard of Honor by the Vietnam People's Army in Hanoi will be responsible for a solemn ceremony. 25 vehicles will be deployed from Ho Chi Minh City by the Ministry of Defense to carry the General's body to Quang Binh Province.
The Truong Thinh Company has been assigned to complete the road to the General's burial place within two days, said Quang Binh Department of Transportation.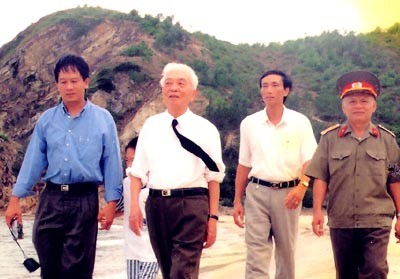 General Giap visits Yen Island when he once returns his native land (Photo: SGGP)