In addition to the Department of Construction and the Department of Labor, the Departments of War Invalids and Social Affairs, as well as representatives of the Hanoi Father Front Committee and the Hanoi Party Committee, will now take part in the examination of processing applications to by or rent social housing.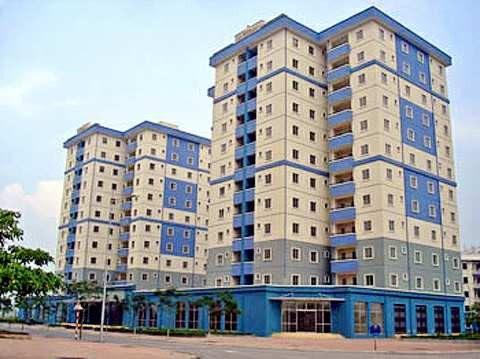 Apartment building in Viet Hung urban zone in Hanoi
After passing inspections, the four organizations will send a list of qualified applicants to the Hanoi People's Committee for approval.

Accordingly, guidelines prohibit the free sale or transfer of social houses owned or rented by low-income dwellers.  They may, however, be inherited.

The Hanoi government expects to complete 800 houses for rental, in the Viet Hung urban zone in Long Bien District, by the end of the year.