According to the Farmers' Association, there are more than four million excellent farmers in Viet Nam, from whom 303 representatives were chosen to attend the third three-day meeting of successful farmers, taking place in Ha Noi on August 21.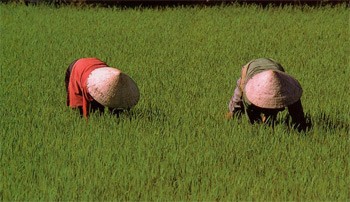 Farmers work in the rice field
At the meeting, farmers exchanged their experiences and found useful lessons to help them increase the effectiveness of their production.
 
Many provinces in the Mekong Delta have created supportive policies for farmers, offering low-interest loans so that they can purchase combine harvesters.
 
However, despite authorities' encouragement, only three percent of Mekong Delta farmland employs mechanized equipment.