The road is between Km2+715 and Km5 +987, connecting Nguyen Tat Thanh road in Van Duong village, Hoa Lien commune with Hai Van Pass Tunnel- Tuy Loan T-junction in Tan Ninh village, Hoa Lien commune.

The extension of the coastal road Nguyen Tat Thanh has four lanes and is 39m wide. The project costs about VND153 billion (US$6.6 million), consisting of an ODA loan from the World Bank and the remaining amount coming from Da Nang government.
It is a joint venture between Trung Nam Engineering and Construction Joint Stock Company and Dong Me Kong Construction Manufacture Trading Service Company Limited. The project was designed by Australian company, Sinclair Kinght Merz. TPF Getinsa Euroestudios of Spain and French enterprise, SCE consulted and supervised the construction.
The expressway will shorten the travel time between the center and the northwestern region of Da Nang City and promote the municipal economic growth.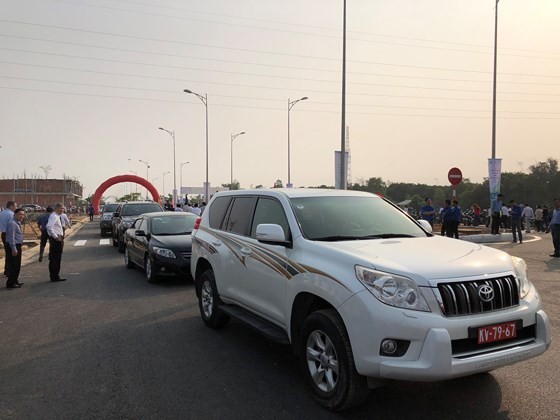 Vehicles are traveling in the road.