Vietnam Television recently broadcasted an income report of the employees in industrial parks.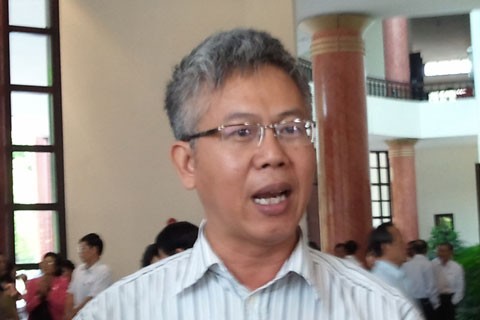 Nguyen Duc Kien, Deputy head of the National Assembly's Economic Committee
Workers in industrial parks resort to asking loan-sharks, with high interest rates of up to 20 percent a month, to afford transportation and commodities for family in the country.
Although the government is successful in controlling inflation prices, employees in industrial parks are earning poverty-level wages.

Sai Gon Giai Phong Newspaper held talks with deputy head of the National Assembly's Economic Committee, Nguyen Duc Kien, and Tran Du Lich, a National Assembly delegate. Both experts claim that poverty levels are due to several factors -unrelated inflation.
The cause is transparency in price adjustment, said Nguyen Duc Kien. When the price of petroleum increases, companies mislead the cause due to loss of subsidies.
For instance, when price of petroleum increased, the concerned agencies explained that the adjustment is unavoidable to subsidize the loss. Consumers set up a query for Dung Quat Oil Refinery. The concerned agencies say that the refinery still has to import crude oil for processing.
Laborers are unable to make ends meet with their small income, said Tran Du Lich. The country is dependent on cheap labor costs and a long-lasting insourcing industry. The government should encourage local enterprise to produce hi-tech accessories, Lich said.
Lich also believes there is a need for a roadmap to increase education and medical service fees.


The Consumption Expenditure Index diagram by Sai Gon Giai Phong shows a decrease in spending in Vietnamese households.
In 2013, the percent of household spending was 6.04 percent. In 2008, spending was at 19.89 percent.
Even at the hardest recession year of 2009, spending was at 6.52 percent.
Overall, people are spending less and less.