Permanent Deputy Prime Minister Truong Hoa Binh has urged the north central provinces of Ha Tinh, Quang Binh, Quang Tri and Thua Thien-Hue to speed up the disbursement of Formosa compensation so that the first payment phase will have to complete on schedule by the end of this year.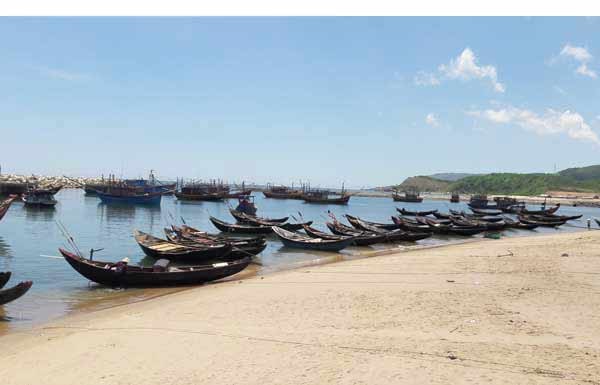 Fishing boats have been harboring in Ky Loi commune, Ky Anh district after Taiwanese steel company Formosa destroyed sea environment in the north central region early this year (Photo: SGGP)
Taiwanese steel company Formosa has transferred US$500 million to the Government in compensation for the sea environment devastation it caused early this year in the north central region.
According to an announcement sent from the Government Office on November 29, the deputy PM approved to use part of Formosa compensation for paying testing costs of inventory seafood batches carried out by the Ministry of Health.
The people's committees of the four provinces must strictly implement the Prime Minister's instruction to handle inventory seafood volume reported by the Ministry of Agriculture and Rural Development previously.
The agriculture ministry has been asked to work with the Ministry of Health, the Ministry of Industry and Trade to review and clarify the expiry date of seafood batches in stock and propose handling solutions.
In addition, the ministry has been required to make clear that the Government will give interest assistance instead of direct financial support for fishermen to build new fishing boats and give priority to those building steel hull vessels.
Mr. Binh prompted the Ministry of Natural Resources and Environment to hasten the progress of destroying seafood consignments which the Ministry of Health has tested unhygienic.
Ministries, agencies and local authorities should urgently submit total compensation levels in the four provinces to create a basis for the Government to continue paying the indemnity to affected citizens, he asked.