A 490-hectare safari park will be built in Lac Duong district of Da Lat city by the Bidoup-Nui Ba National Park and Dalat Tourism.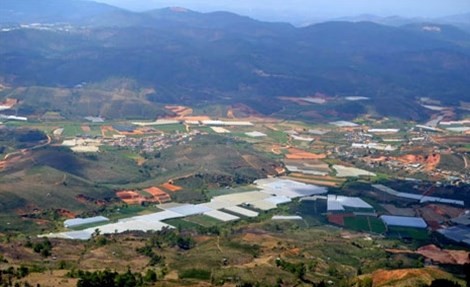 A 490-hectare safari park will be built in Lạc Dương District of Da Lat city (Photo: vietq.vn)
Le Van Huong, director of the park, said the Highland Safari is expected to cost 1 trillion VND (44.64 million USD). Of the cost, 350 billion VND (15.63 million USD) would be provided by the Government.
Scheduled for completion in 2020, it would be located inside a protected forest and developed as a semi-wildlife park in which the animals would live in the forests but under the care of humans, he said.
The developers have hired consultants from Austria and Singapore to study the terrain and environment and the status of rare animals in Lam Dong province, and obtain suggestions from major safaris around the world.
The Ministry of Planning and Investment has agreed to finance the project.
Once opened, the Highland Safari is expected to get some 1.2 million visitors a year and earn 300 billion VND (13.39 million USD) in revenue.
Doan Van Viet, chairman of the Lam Dong People's Committee, expressed support for the project.
Safaris appeal to tourists in many places, and the Highland Safari would be appropriate for the local ecosystem, he said.
Lam Dong province received 1.32 million tourists in the first quarter of this year, up 10.9 percent from the same period last year.
Of them, 66,000 were foreign visitors, a year-on-year increase of 25 percent.-VNA