Vietnam and the Czech Republic agreed to boost ties at a meeting in Ha Noi today between visiting Czech Prime Minister Mirek Topolanek and his Vietnamese counterpart Nguyen Tan Dung.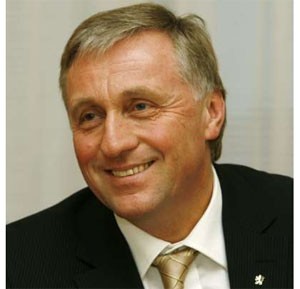 Czech Prime Minister Mirek Topolanek
Mr Topolanek, who arrived earlier today on a three-day official visit, promised that his government would improve living and working conditions for the over 50,000 Vietnamese workers in his country.

He considered the Vietnamese community in the Czech Republic as an important link between the two countries to promote bilateral ties.

The two PMs promised to expand relations, especially in areas like the economy, trade, investment, education and training, and industrial infrastructure.