Representative of the Song Tranh 2 hydropower plant where inhabitants have found out cracks in its dam told to the media that these cracks were thermal cracks for expansion of concrete and they had been under control.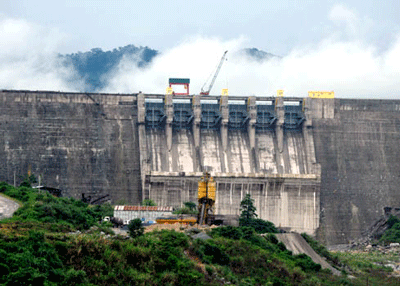 The Song Tranh 2 hydropower plant
Currently, residents around the plant have discovered some cracks on its dam and water flowing from the cracks. After the information was published on the media, more than 20,000 residents who live in the downstream area of the plant  are living in fear. 
However, in a talk with Sai Gon Giai Phong reporter on March 19, Tran Van Hai, chief of the plant's Management Board said the cracks and water leakage are within acceptable limits and have been controlled. 
The plant management board sent a report on the hydropower dam's situation to the People's Committee of the central province of Quang Nam after receiving the committee's request over the plant, Mr. Hai said. 
He said that there were total 30 thermal cracks in the dam with the distance of 20 meters between them. 
"Water flows don't exceed 1.5 meters per second so the speed is within acceptable limits.", Hai said. 
The 190 MW plant was constructed in March 2006 with a total investment of nearly VND5.2 trillion (nearly US$250 million), and its two turbines have generated electricity for the national grid since late 2010. Song Tranh hydropower dam is one of the biggest hydropower dam in Central Vietnam.