More than 13,000 hectares of rice have been damaged due to cold fronts sweeping across the northern and central regions, according to Cultivation Department under Ministry of Agriculture and Rural Development.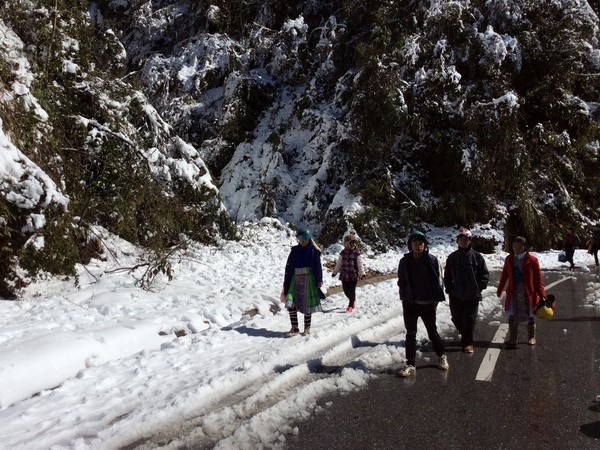 Sa Pa District, Lao Cai Province experiences ice and snow (Photo: VNA)
Northern Thai Binh Province experienced a loss of 10,000 hectares of rice fields. Farmers are currently re-sowing the damaged fields.
Local authorities were asked to help famers protect rice from the cold.
The cold front is likely to continue spreading to the southern and central regions, according to the Cultivation Department. Farmers should restrain from sowing in temperatures below 15 degrees Celsius.
Cold fronts recently decreased average temperatures to 9-15 degrees Celsius. The northern mountainous provinces were experiencing snowfall.