A charity walk aiming to raise VND600 million for the women's development fund was organized in Ho Chi Minh City on March 25.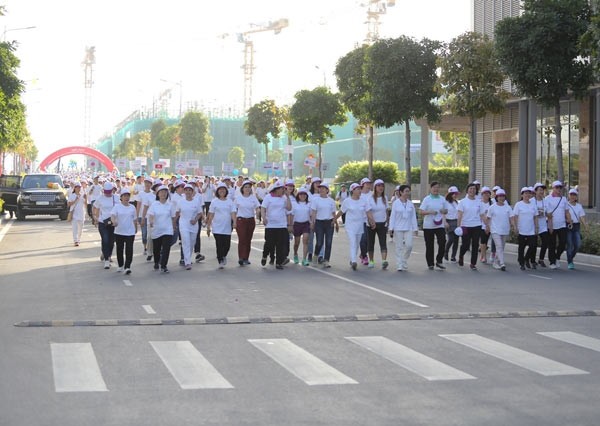 A charity walking
The event attracted about 5,000 people with the attendance of Former Vice President Truong My Hoa and the Vice chairwoman of the People's Committee of Ho Chi Minh City, Nguyen Thi Thu.
The event aims to showcase the solidarity of Vietnamese and international women, affirm the role of female labor force in the social development, as well as raise awareness of the sexual egalitarianism and enouraging women to strive for a better life, contributing to the common prosperity.
The walk is also to encourage people to reduce vehicle pollution, promote walking and call on women to participate in social and charity activities
Money raised from the walk was handed over to the Fund for Women in Economic Development ( CWED) under the Ho Chi Minh City Women's Union, Scholarship Fund suporting disadvantaged female students and a venture fund for underprivileged women nationwide under the Vietnam Association of the HCM City Association for Women Executives and Entrepreneurs (HAWEE).