Attending at the event were war veterans, soldiers of the E83 engineer combat brigade and representatvies of families of martyrs.

Participants offered incense to pray for the heroes and expressed their deep gratitude to the fallen soldiers who sacrificed their lives for the nation's independence and freedom in action at Gac Ma (Johnson South) Reef in Vietnam's Truong Sa archipelago on March 14, 1988.
In July, 2017, a memorial site dedicated to 64 naval soldiers was inaugurated at a ceremony in Cam Hai Dong commune, Cam Lam district of the central province of Khanh Hoa. The historical relic site has attracted a large number visitors from across the country to pay tribute to martyrs.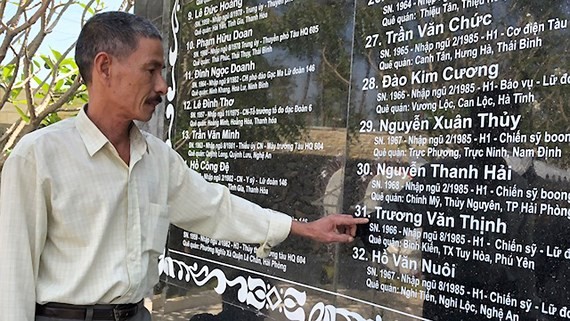 Monument dedicated to Gac Ma fallen soldiers