Ca Mau Province at Viet Nam's southern tip is just a few steps away from being recognized by UNESCO as a world biosphere reserve.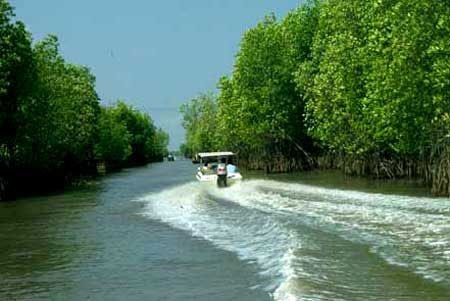 Ca Mau is famous for cajuput forests

The province has held seminars on the issue and organized field trips to Ca Mau and U Minh Ha national parks, and is now completing the paperwork for submission to the UN agency in April next year.

Ca Mau Tip National Park was gazetted in 2003 and covers 41,862 hectares. The most valuable salt-marsh forest in Viet Nam is home to more than 100 rare animal species, some of them in danger of extinction.

Ca Mau is home to brackish cajuput and mangrove ecosystems between which is a transition area flanked by a 160km-long line of trees. The province is also famous for its large bird sanctuaries.

Not counting Ca Mau, there are five world biosphere reserves in Viet Nam: the Can Gio and Cat Tien salt-marsh forests, on Cat Ba Island, in the Red River Delta, and in Kien Giang.