The Australian Consulate-General in Ho Chi Minh City is collaborating with the TaKou Nature Reserve Center in the central province of Binh Thuan to clean up the area as a part of Vietnam's 2012 Clean Up the World campaign.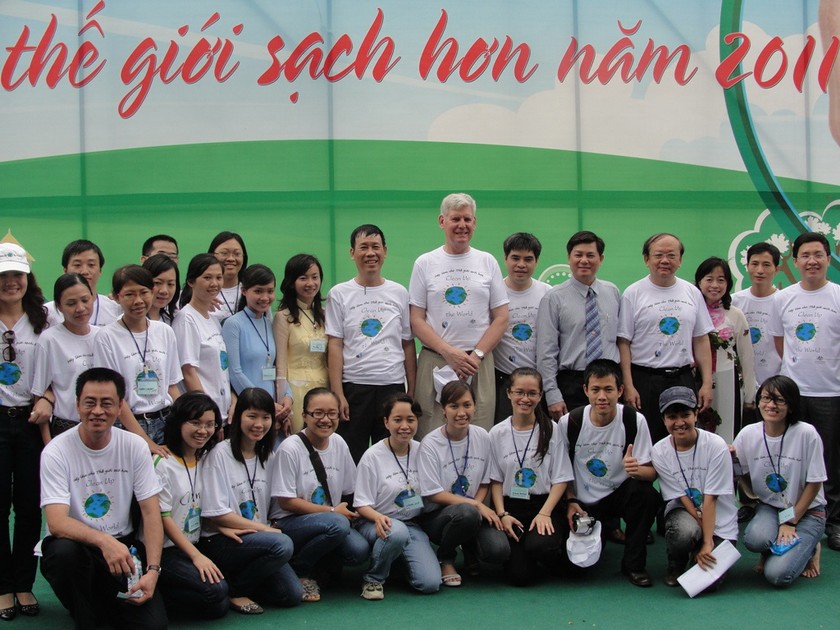 Australian Consul General Graeme Swift participates in the national launch in Ho Chi Minh City last year at the Military Zone 7 Stadium in Tan Binh District
Over a thousand students and locals in the province are expected to take part in the clean up activities at the TaKou Nature Reserve Center following a march on September 15. 
In Ho Chi Minh City, the Australian Government will participate in the campaign in Thu Duc District on September 16.
This year the Clean Up the World Weekend will be held from September 14-16. This campaign is an initiative supported by the Australian Government through the Department of Foreign Affairs and Trade (DFAT).
Organised by the Department of Environment and Natural Resources in Ho Chi Minh City and the Peoples Committee of Thu Duc District, hundreds of residents will attend a ceremony and participate in clean up activities in the district.
Australian Consul-General, Mr John McAnulty said "Vietnam has been a great supporter of the Clean Up the World campaign and has been involved for 18 years. The participation of thousands of volunteers in Binh Thuan and Ho Chi Minh City is a strong testament to the growth of the program and the commitment of the Vietnamese people to the environment and their country."