Ninety percent of factory fume will be treated to meet standards before being released into the environment in Ho Chi Minh City in the phase of 2016-2020.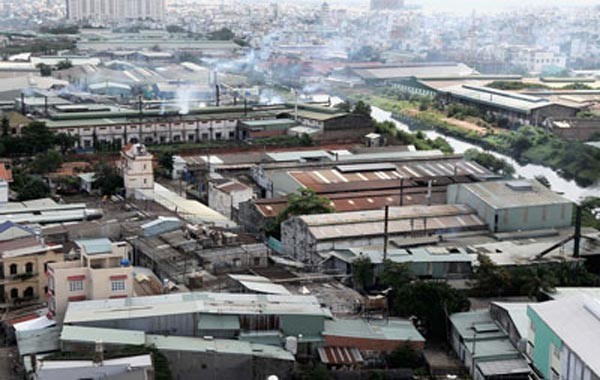 Factories in Dong Hung Thuan ward, District 12. HCMC will treat 90 percent of factory fume to meet environmental standards by 2020 (Photo: SGGP)
According to the recently issued plan of the HCMC People's Committee in an effort to reduce environmental pollution, the city will strive to treat 100 percent wastewater from hospitals and industrial establishments.
All industrial and hi-tech parks and export processing zones will have wastewater treatment and automatic wastewater observation systems continuously transferring data to authorized agencies.
Eighty percent of urban household wastewater will be collected and handled conforming to standards. Exhaust fume will reduce by 70 percent and 100 percent of urban solid, toxic and medical wastes will be collected, treated and recycled.
All landfill sites will meet technical and hygienic standards.