More than 26,000 people will be moved out of the famous old quarter in Hanoi by 2020 to preserve the area's heritage values, according a project announced recently by Hanoi authorities.
The big project, presented by the People's Committee of Hoan Kiem district to the city authorities, estimates that the evacuation will cost over VND4.2 trillion (US$204 million). The old quarter in Hanoi is a tourist spot which attracts hundreds of thousands people each year.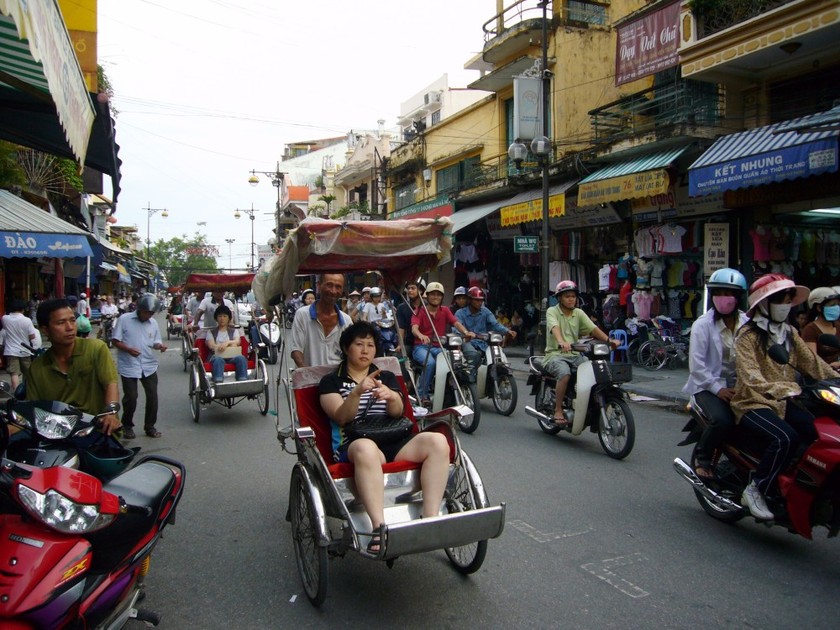 Hanoi old quarter
The cost includes investment in building new houses for evacuees in the Viet Hung new urban area in Long Bien District and compensation money for the residents.
Hoan Kiem District, which covers the ten wards making up the old quarter, plans to move the first 1,800 families, or 7,200 people, in the third quarter of 2013.
However, Hanoi People's Committee Vice Chairman Nguyen Van Khoi has asked district's authorities to collect more opinions from concerned agencies on how to control the quarter's population and zone it after the residents are evacuated.
 The revised plan is expected to be submitted and approved next month.
 Since 1998 Hanoi has planned to decrease population density in the historic quarter that concentrated many houses built in the 18th-19th centuries. The population density here  reaches to a 500 people per hectare ratio.
 According to official statistics, in 2009, the old quarter was home to 66,660 people with a density of 840 people per hectare