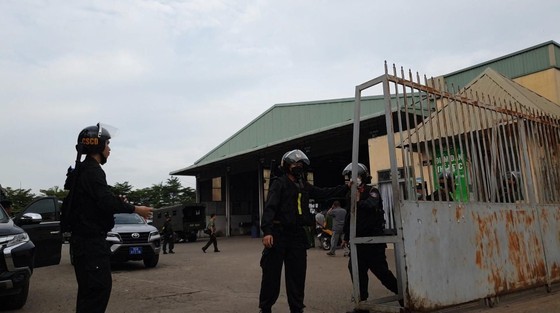 There are 30 automobile registration centers nationwide asked to close for investigation purposes

Accordingly, the proposal, signed by Deputy Minister of Transport Le Dinh Tho, states that a certain number of automobile registration centers, especially in Hanoi and Ho Chi Minh City, have temporarily closed for investigation. However, this time of year is usually the peak of vehicle registration, and this operation suspension leads to serious congestion.
To tackle the issue, the Transport Ministry asked that the Ministry of Public Security consider and direct its local police units to temporarily reactivate any centers that do not interfere with the investigation.
The Transport Ministry is going to instruct the Vietnam Register to assign sufficient human resources and equipment to answer the high demand. This Ministry will also cooperate with the Public Security Ministry and local police during the investigation and punishment of law breakers.
On the same day, the Vietnam Register said that it was reviewing a list of available registrars to assign to currently suspended centers so that these sites can be reactivated.
Today, the delegation of the Vietnam Register comes to HCMC. If approved, four units of the Vietnam Register will re-open with 80 registrars to serve needy people. There are also 200 registrars from private businesses ready to aid registration centers in short of staff if the demand on vehicle registration of citizens is still high.