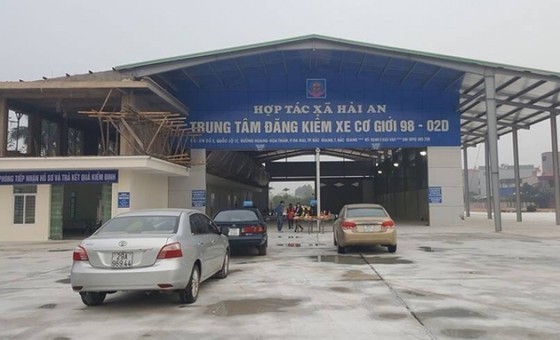 Many automobile registration centers have to temporarily close for investigation purposes

Accordingly, Minister Nguyen Van Thang concentrated on limits and weaknesses in the organization tasks when carrying out the vehicle registration procedure. He then requested that Vietnam Register address four major problems in automobile registration: institutional building, registration regulation promulgation, administrative reform, and decentralization.
Particularly, Vietnam Register must urgently review and submit a proposal for the amendment of Decree No.139/2018/ND-CP promulgating business conditions for automobile registration services to address limits and loopholes leading to possible law violations lately. Vietnam Register is also asked to increase its inspection on vehicle registration processes from the pre-, while-, and post-stages using IT tools.
Also, any vehicle registration units that neither satisfy requirements nor observe laws must have their permit withdrawn. Sufficient human resources must be assigned to operational units to address congestion there and timely tackle any possible problem arisen.
Yesterday morning, HCMC allowed 4 suspended automobile registration centers to reactivate, increasing the total available centers in the city to 13 in order to help cease the congestion of nearly-expired vehicles waiting to complete the procedure.