Duong Lam ancient village, about 46 kilometres from Hanoi, is a famous Vietnamese ancient village of Hanoi and also the first ancient village recognized at the national level on 19 May, 2006.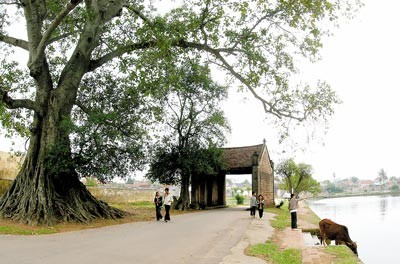 Mong Phu gate with banian tree and river wharf.
A journey to the village is a trip to trace back the origin of Vietnam's culture and tradition. This is also the great chance explore architecture of ancient houses while wander along its narrow alleyways, visit temples dedicated to the two kings born there, and most interesting of all, chat with locals living in the ancient houses.
Duong Lam Ancient Village is the only place in Vietnam where two kings came from.
Phung Hung (761-802) and Ngo Quyen (808-944), who were born and grew up in the village, led the resistance to and had victories over China's Sung and Southern Han troops to recover national independence. They both became kings. After they died, temples were erected to worship them.
The village is a place to see for tourists from far and wide on the occasion of the 1,000th anniversary of Thang Long - Hanoi. It is included in tours of many travel companies. Two of its famous places are Sung Nghiem Tu (Mia Pagoda) and Mong Phu Temple. Mia Pagoda is on a small hill in Dong Sang Hamlet.
The shape of Duong Lam road is fishbone.
To date, the Duong Lam village has 800 ancient houses.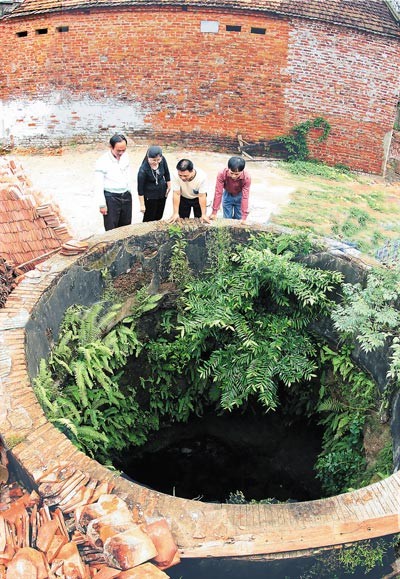 Village well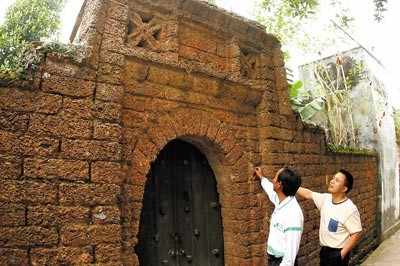 Old Laterite wall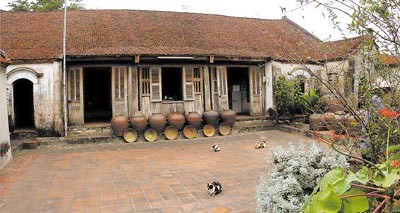 A 200-year old house in Mong Phu Hamlet