Always keeping a badge with two national flags of Viet Nam and America on it, Ph.D. Ann Nguyen, a Vietnamese–American radiologist, wants to bring her love for Vietnamese people to her hometown.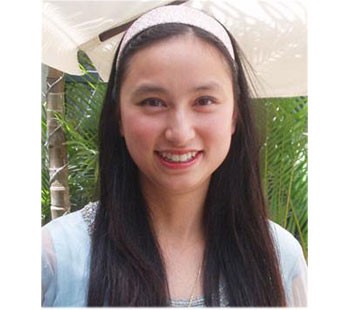 Ann Nguyen
Going to Da Nang City on the USS Peleliu Hospital Ship, she was eager to give free treatments to the patients here. "I want to return to Viet Nam for a long stay to help," she said in Vietnamese with a perfect northern accent.
 
She expresses her desire to cooperate with Vietnamese universities and hospitals to invite skillful American doctors to Viet Nam to guide training courses, or to send Vietnamese doctors to America to gain more knowledge.
 
Moreover, Ann intends to raise funds from the companies and individuals in America to provide brand-new equipment and medicines to Vietnamese hospitals.
 
Working for Project Hope, a non-governmental organization, she believes her desire will come true soon because this organization has many sponsors from several companies all over America. Project Hope is waiting for the Department of Health's permission for support in Viet Nam, Ann revealed.
 
Seeing the shortage of room in Da Nang Hospital, she said: "I want to immediately help the poor Vietnamese in remote areas, build up hospitals, train doctors, and provide medical equipment to Viet Nam".
 
Ann has brought a big surprise to many people because of her good Vietnamese. She was born and grew up in America in learned the love of the Vietnamese language from her grandmother.
 
When talking about her parents, she said that they are proud of her for her activities in Viet Nam, their homeland.
 
Senator Lou Correa of California remarked the Vietnamese residents in America are a special community always in thoughts of their homeland. They often gather to do many things to support each other. Ann is one of this community's members, he said.
 
A beautiful girl with a high education, keeping a badge with two national flags will be an image to invoke deep sympathies in many people of the two countries.