Located at the heart of Ho Chi Minh City, Villa FB is a restaurant restored and built from a villa of the year 1930 during the French colonial era. A combination of enchanting old-world charm and contemporary touches, it is an elegant venue for discerning people.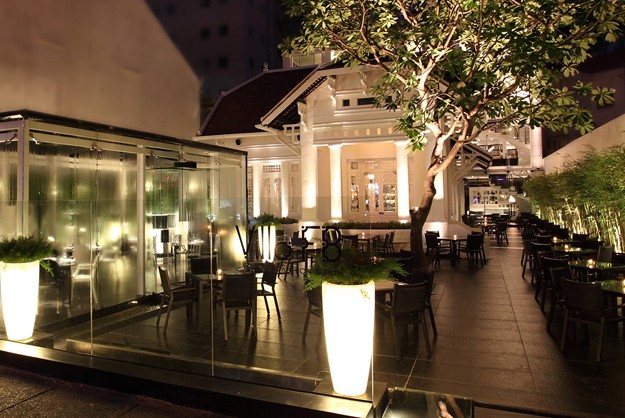 The Villa FB façade
Villa FB is away from the city's hustle and bustle. It houses an area of terrace, glass house, mansion and lounge amidst lush bamboo trees. The menu includes a concept of fusion, fashion and Bun – Vietnamese noodle dishes.
Fusion cuisine combines elements of various culinary traditions while not fitting specifically into any. The term generally refers to the innovations in many contemporary restaurant cuisines since the 1970s.
At Villa FB, Diverse Bun styles are available such as dry Bun, Bun soup, stir-fried Bun and rolled Bun, served with a choice from the usual grilled pork, beef, minced prawn or crab meat, to jellyfish and escargots for diners.
The restaurant offers the usual service of breakfast, lunch and dinner in a classy setting, as well as a relaxing cafe lounge that serves throughout the day.
Villa FB is celebrating its first anniversary this month.
The restaurant is located at 79 Suong Nguyet Anh District, District 1.