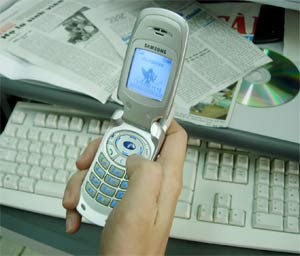 Tighter regulation on SMS-based services will help protect Vietnamese consumers' right. (Photo:TK)
Enterprises providing short message services (SMS) with registered telephone numbers of the 8XXX series must post up their charge for clients' reference, recently announced the operator of VinaPhone, Vietnam Telecom Services Company (GPC).
According to GPC, the charge of SMS-related services must be made public by means of mass media, leaflets, brochures, and commercials particularly.
Moreover, VinaPhone can unilaterally terminate the contract before term and withdraw the telephone number issued to any partner found violated.
The announcement was delivered after the Vietnamese Ministry of Posts and Telecommunications asked the internet and telecommunication services enterprises to follow closely regulations of charge management. The document mentioned spesifically that the service providers must post up their charge clearly.