Police in Da lat city September 27 decided to file a law suit against three people for breaking the law on forest protection as they cut down over 1,000 three-leaf pines.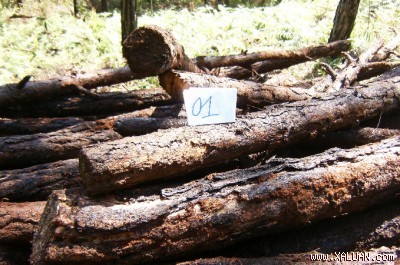 Pines are cut down on September 24. (Photo:Da Lat forest ranger station)
On September 24, the forest ranger station in Da Lat caught four people, who were using saws and other tools to cut down 1,100 three-leaf pines. Three of them were arrested.
This is the forest planted in 2008 with 2,200 pines per hectare.
Investors said that they cut down the pines to plant coffee.
The police is investigating the case and hunting who hired the three arrested.