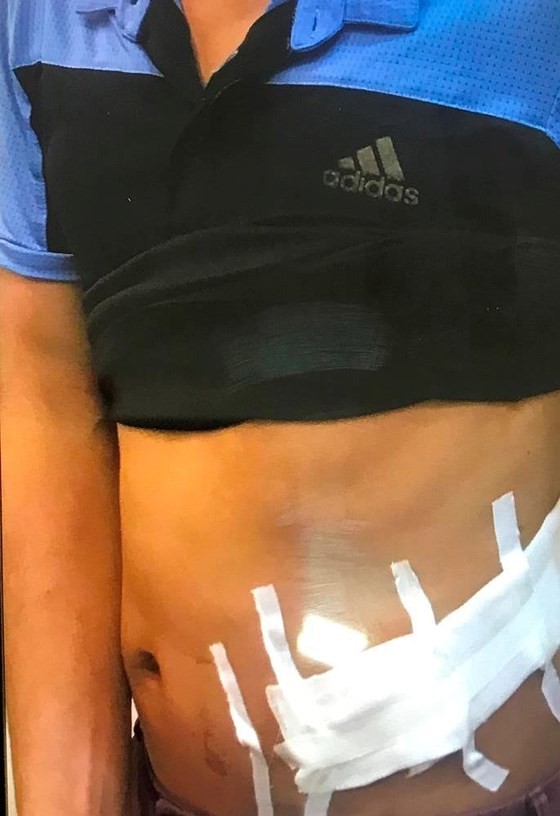 One of the victims of the ring (Phot : SGGP)
The ring is over the country. Criminals in the ring gave only VND200 million to the organ sellers and seized VND400 million for each organ sale worth VND1.5 billion ($64,640) to VND2 billion ($86,157).
The Criminal Investigation Department yesterday decided to arrest four people including Ton Nu Thi Huyen, 44, in HCMC, the ringleader; Hoang Duc Tung, 28 and Pham Quang Canh , 23, both in Hanoi; Huynh Linh Tam, 27, in the central province of Quang Ngai and Nguyen Minh Tam, 20, in the northern province of Vinh Phuc. Police also took criminal proceedings against three.
According to investigation, police officers of the Department and their peers in HCMC discovered the ring in August, these Vietnamese criminals were in cahoots with other criminals in abroad to sell and purchase human organs for profits.
Police verified all people involved in the ring had sold or bought kidney for transplantation in a foreign country before. The ringleader is a woman named Huyen who had scoured the social network to seduce poor Vietnamese people to sell kidneys.
The ring members will hire house and take sellers to hospitals for general medical check-up. Victims will be rushed to a foreign country for kidney transplants later.
Police forces stationed in the border gate on January 25, 2019 to arrest ring members and victims who returned Vietnam after the transplant.
Initially, ring members confessed the sale of kidney adding that from May, 2017, they have encouraged 90 people to sell kidneys reaping tens of Vietnamese dong. Brokers will enjoy VND20 million – VND25 million for a successful transplant.
Further investigation is carried out.