Can Tho City police announced it will go to any length to prosecute officials involved in land and financial mismanagement running up to billions of dong at the Song Hau Farm, one of the largest state-run farms and food processors in southern Viet Nam.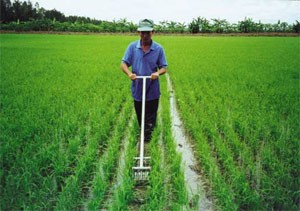 At the Song Hau Farm
Senior officials from Song Hau Farm (SHF), now known as Song Hau Agricultural Company, are accused of having illegally collected VND33 billion in allocating its land for farming, broken contracts with seven companies, and made a loss of VND5.5 billion.
 
Other violations include arbitrarily writing off debts of VND7.6 billion owed by the company's staff; using state money to buy 300,000 square meters of land and three houses without entering such purchases into the books, and producing fake documents to embezzle VND161 million.
Another VND7.6 billion mysterious disappeared from its accounts.
 
By March 2006, SHF had owed banks over VND261 billion while the debts that other companies had owed to SHF were only about VND111 billion.
 
Song Hau Farm is among few Vietnamese companies that have earned both SQF (Safe Quality Food) 1000 standards for cultivation and production and SQF 2000 for processing.