The Ministry of Public Security's Investigation Security Agency on September 24 said that it decided to prosecute tax evasion case of the Equatorial Hotel in Ho Chi Minh City.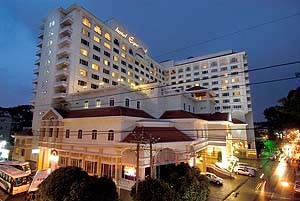 Equatorial Hotel
The Equatorial Hotel is a joint-venture company between Hoang Viet Company and Hong Kong's Planergo Company.
Under the investigation, police detected a series of tax wrongdoings in the hotel.
Specifically, the hotel did not declare tax payment of contractor worth VND6 billion (US$300,000) and dodged  taxes worth over VND8 billion ($400,000).
Hotel Equatorial Ho Chi Minh City is an international 5-star hotel, located at 242 Tran Binh Trong Street, District 5.