Police in the northern province of Phu Tho on September 17 prosecuted a 30-year-old man for burning to death four people and seriously injuring five others.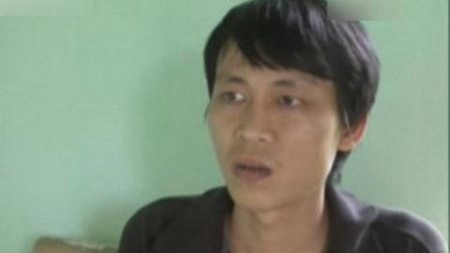 Culprit Pham Ngoc Cuong
Pham Ngoc Cuong, 30, from Phu Tho Town told police that he flew into a rage for not being included in a family meeting to discuss how to organize a funeral for his grandmother Nguyen Thi Duyen on September 9.
Cuong, the eldest paternal grandson of the deceased woman, doused 11 family members present at the meeting with five liters of petrol and threw a burning candle from an alter in the house on them.
All 11 people were immediately engulfed in flames.
Cuong told the police that he and many of the victims had previous conflicts and they therefore had not invited him to the meeting. Nine people out of 11 were now suffering from burns, including his mother Pham Thi Ben, 56.
The victims were hospitalized at the National Burns Institute with 35-90 percent burns on their bodies. Four of the victims who succumbed to the burns were Pham Thi Hien, Pham Thi Ben, Dao Duc Hy and Nguyen Xuan An.
Five of the other victims are still being treated in the hospital; three of them are suffering serious respiratory problems and have been put on respirators.
Pham Viet Cuong fled from the scene but later surrendered himself to the police.
Police have now detained Cuong and have decided to prosecute him for murder.