The People's Court in the Mekong delta province of Long An sentenced 41-year-old Tran Thuy Lieu to life imprisonment for the murder of her husband, journalist Le Hoang Hung, by burning him to death in January 2011.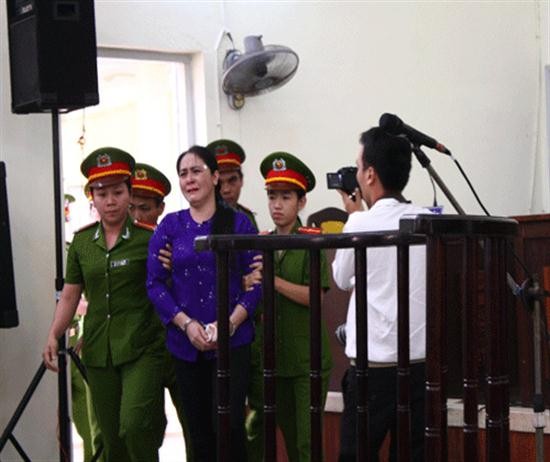 Tran Thuy Lieu being escorted to court by police
This had become a high profile case, as public concern was raised as to whether the woman had other accomplices to aid in the murder of her husband.
Journalist Le Hoang Hung, born 1960, and his wife Tran Thuy Lieu were residing in Ward 6 in Tan An Town of Long An Province. They had two daughters, Le Hong Nhung, 20, and Le Hong Chau, 14.
When being escorted to the court room, Lieu burst into tears and passed out. She confessed Hung had been jealous and often beat her, suspecting her relationship with Nguyen Van Tam, head of the market management team No. 5 in Long An Province.
Relations between the husband and wife worsened after Lieu and Tam began to visit Cambodia on frequent gambling trips.
Lieu continued gambling landed her in deep debt. She asked Hung to sell their house to repay debts, to which Hung did not agree. Angered with Hung's refusal, Lieu doused him with petrol and burnt him alive.
She later tried to cover up her heinous act by tying a rope from the balcony to create an impression that some outsider had committed the act.
Later Lieu confessed in court that she herself had burnt her husband to death and that nobody had incited or assisted her in the crime. However, she said, "I did not want to kill my husband, only scare him."
She also told the court how she had burnt Hung. On January 19, 2011, when Hung was sleeping in his bedroom, Lieu went out to the balcony, tied a rope to the railing and let it fall to the ground.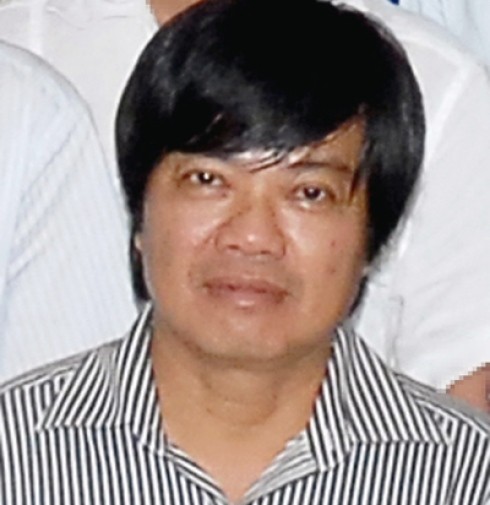 Journalist Le Hoang Hung
She then returned to her room, soaked a newspaper with petrol, and carrying a lighter walked into Hung's room, poured petrol on his mattress, set fire to the newspaper and threw it on the mattress. Hung suffered from severe burns and died 10 days later in hospital.
According to the court, Lieu's crime set a serious precedent for   society, and thus the jury pronounced a severe sentence.
However, because Nguyen Thi Kim Nga, Lieu's mother-in-law, and her two daughters interceded to mitigate the severity of the sentence, the jury decided to change it to life imprisonment.
In addition, the jury accepted Lieu's testimony that she had no accomplices.
However, Nguyen Thi Kim Nga, Journalist Le Hoang Hung's mother,  said she would appeal against the decision that no accomplice helped her daughter-in-law in murdering her son.